No doubt, digital retailing is here to stay in automotive, and it's growing like wildfire. However, while most of the world thinks the auto industry is worried most about getting inventory levels back to normal, what many are actually more concerned about is fraud – and the increase in digital retailing is the primary culprit, with profit erosion as a significant threat.
According to mid-year industry estimates, approximately one out of every five car buyers were considered primarily digital, meaning they've done more than 50% of the work to buy a vehicle online1.
Separately, according to the 2021 Cox Automotive Car Buyer Financing Journey Study, 96% of consumers said they are willing to apply for their financing online.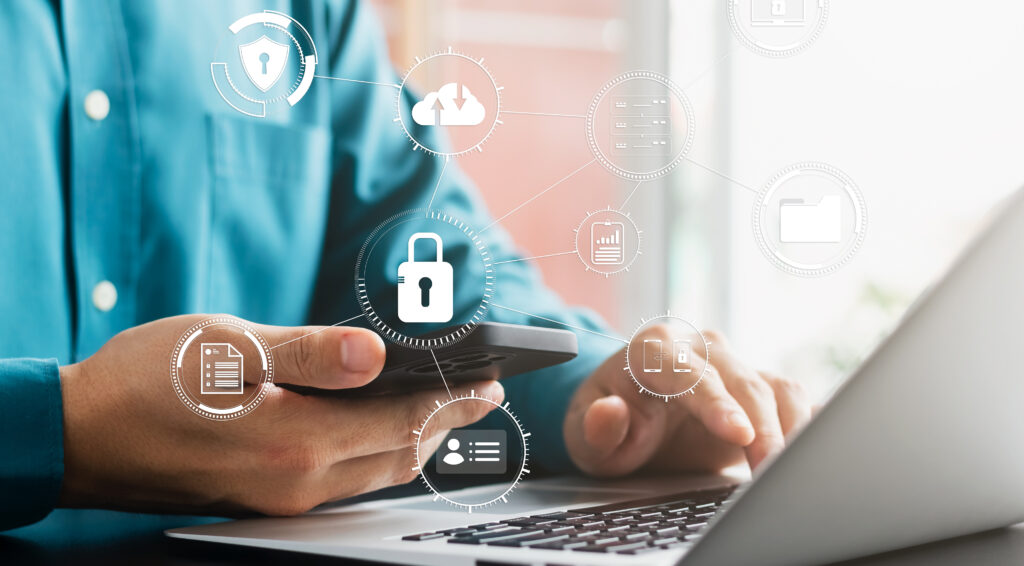 These consumers revealed that online or digital platforms save time, and they tend to be more satisfied with their dealership experience than those consumers who take the same steps in person2.
Simply put, car buyers not only want to do their transactions online, but they are increasingly doing precisely that.
New Opportunities Bring New Challenges
Therein lies the new challenge for dealers and lender partners. While they've seemingly solved the problem of how to give car buyers what they want – online purchase options – they've opened up pandora's box for more fraudulent threats.
This shouldn't come as a big surprise, especially since the broader retail industry has also been dealing with similar scenarios in e-commerce. After all, e-commerce is fast-paced, competitive, and ever-changing. Digital purchase and finance resources such as mobile apps and wallets, cryptocurrency, and financial technology are all now contributing to the next fraud opportunity.
During the pandemic, e-commerce fraud increased significantly worldwide. Mid-to-large general merchandise retailers faced 70% more fraud attempts per month during the 2020 lockdown than prior to that3.
More Fraud, But Dealers Don't Know What to Do
Auto dealers and lenders now find themselves facing similar issues. According to a recent study, 84% of dealerships have directly experienced identity fraud at their dealership since the pandemic, with a third seeing an over 20% increase in identity fraud-related activities since the pandemic started. And, in just the past year, 79% directly experienced an identity fraud-related vehicle loss at their dealership4.
The report, based on a survey of over 700 auto dealerships across the US, reveals that while dealerships cite identity fraud as their top fraud challenge/concern, and almost unanimously agree that its increase is because of the increased digitization of the deal, 67% lack adequate identity fraud protections.
When asked to explain the increase in identity fraud, 95% relate it directly to the increase in the digitization of the deal and remote buying experiences, with 86% predicting that as more of the transaction moves online, identity fraud will increase and become harder to prevent. The report also reveals that losses are not limited to identity fraud, with the vast majority of dealerships reporting an increase in loan application fraud in the past year. Seventy-seven percent saw a 10-20% increase or more, with over one-third reporting that one in every 100 applications at their dealership was fraudulent.
The report also investigates what dealerships have been doing to prevent fraud: "photocopying the driver's license / ID" (64%) is number one, with the "Red Flags Rule" (56%) at number two. Only 33% reported using critical document authentication as part of their process, a significant disconnect.
Using Everyday Technology to Prevent New Fraud
Currently, most dealers utilize scanning technology to scan a person's driver's license to satisfy compliance, procedural checklists and to OCR the data to populate the CRM at the time of loan application or even during a test drive. While this process is important, it lacks a  critical element that can potentially prevent or even thwart the vast amount of synthetic fraud attempts.
Scanning of the driver's license is important, but dealers must also utilize verification technology to validate the driver's license and the person's true identity. This additional step helps to validate and verify the individual via address verification, red flag, OFAC, and synthetic fraud checks. It is estimated that a vast majority of dealers today still don't include this step in their process, which is why photocopying is muscle memory for dealers, and offers a false sense of security.
Furthermore, sales personnel are engaging in over-the-phone customer  discussions, requesting that the customer send them a "text" of their driver's license. These images (NPI /PII) can remain on the sales person's phone indefinitely, which is a direct violation of one of the new 2022 Safeguards Rules. Dealers and their partners can leverage new technologies today that combine prescreen, prequalification and ID verification tools to prevent this fraudulent activity from happening.
With the proliferation of today's digital and online shopping, the verification and validation of one's identity is even more critical when a potential fraudster is sitting in the privacy of their own home filling out a loan application. Mobile and ID scan technologies are now widely used in online banking applications, and these could significantly help dealers during an online transaction.
By introducing these readily available technologies into the online and in-store workflows, dealers and their lender partners can save themselves a lot of headache – and even more toward the bottom line.
About The Author:
Ken Hill is managing director for 700Credit, the automotive industry's leading provider of credit reports, compliance, identity verification and soft pull products. For more information, please visit www.700credit.com.
Appendix
1: https://www.wardsauto.com/dealers/auto-industry-transforms-signing-dotted-line
2: https://www.coxautoinc.com/news/2021-car-buyer-financing-journey-study/
3: https://internetretailing.net/growth-2000/ecommerce-fraud-trends-to-look-out-for-in-2022/