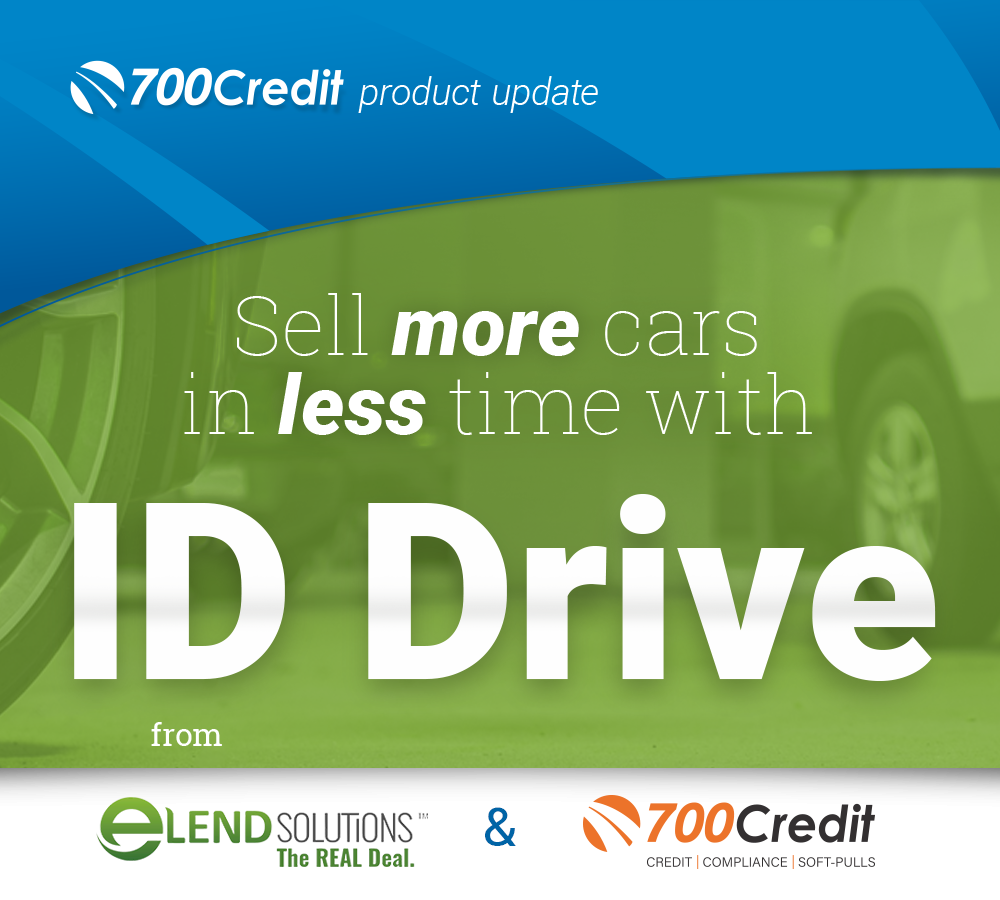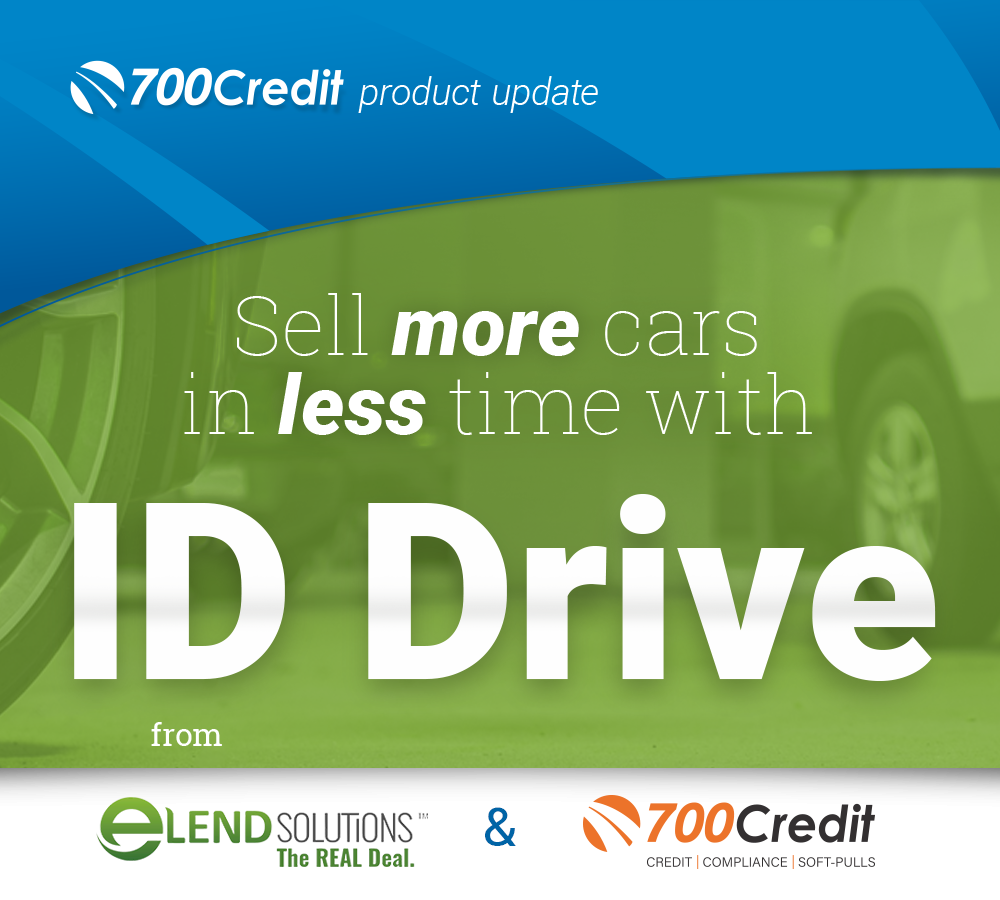 700Credit is excited to announce our partnership with eLEND Solutions on the ID Drive™ advanced identity solution. ID Drive is a tool that enables you to quickly authenticate and pre-qualify customers with the swipe of a driver's license, at any point in the sales process. Let's take a look at the three big features of this service and how it can help systemize your sales process:
The leading feature in the new ID Drive is the instant data capture and export. By simply sliding the customer's driver's license through a card reader, ID Drive is activated and the sales process can begin immediately. Instant driver license capture is processed securely in the cloud, saving time and impressing customers. It then exports captured information into any CRM platform so the tedious process of data collection can be streamlined from the start. With an additional option to append the vehicle of choice and sales agent as part of the lead record, this feature alone shows the value of ID Drive.
It's not the only feature, however. Automated ID Authentication performs 20+ forensic tests in real-time for robust verification on any driver's license or ID issued in the United States, Canada, and Mexico + 160 other international jurisdictions. It also includes management alerts and notifications to ensure compliance goals are met. It's never been easier to verify identity in your CRM.
Finally, an optional pre-qualification feature converts a DL scan into a consumer consented pre-qualification. Lead information is exported into your CRM, and right away you and your customer know what finance options are available, creating a smoother and quicker sales process.
We're very excited about ID Drive and our partnership with eLend Solutions, and hope you are too! A 60-second change in workflow is all it takes to ensure you capture and work more leads. Start creating faster transaction times, improving customer experience, and making more money with ID Drive today!
For a limited time, all 700Credit customers can receive a special introductory offer on ID Drive from eLEND Solutions.